Type of resource: Half Kaizer CharSet
Sprite template: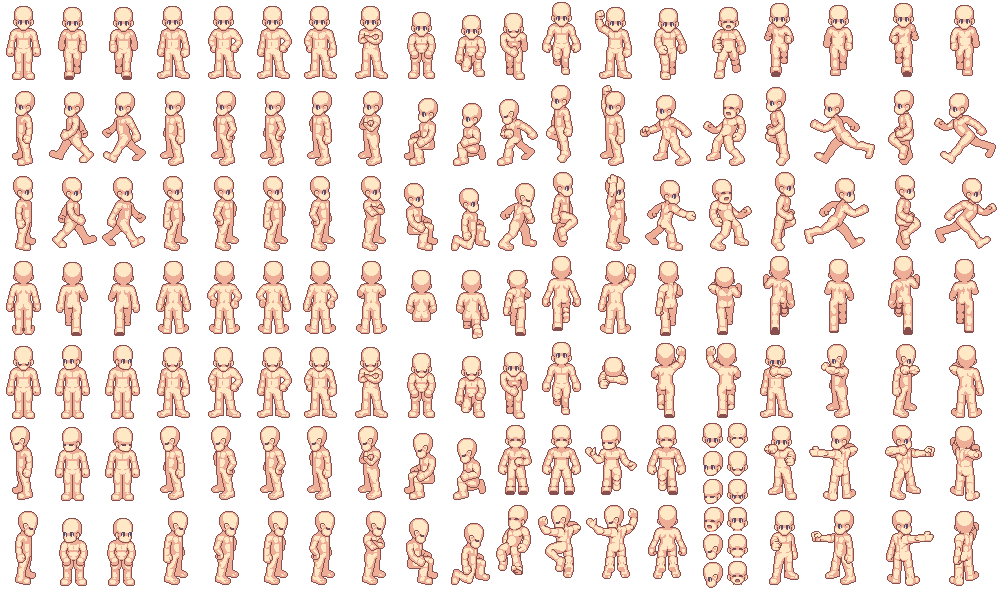 Size: 48*80 pixels maximum
Description: I need Fantasy/Modern/RPG half kaizer sprites for an rpg I'm making. It would be best to create just idle and movement poses but if you can I would like the whole template completed for each sprite. I need as many sprites as posible with no specific demands other than the size limit and that they have an anime style, so just use your imagination.
These are some sprite suggestions:
- shop keepers
- children of different financial classes
- inn keepers
- towns people
- villagers
- nobles
- soldiers and other millitary people
- wizards
- adventurers
- bandits
- thieves
- vampires
- werewolves
- zombies
- skeletons
- angels
- demons
- elves
- dwarves
- mages
These are just suggestions ;) you can make as many as possible. I know this may be difficult and might take a couple monts to complete but I really need them. Just remember to use your imagination :)
comments:
I will put your name(s) in the credits and mabye even put you in the game somewhere if you want ;) Tell me if you need more information :)