What have we here? It would appear that we are in the presence of some very fancy gentlemen! Ah, such exquisite suits! Such fine taste! Yes, it's easy to see how embellished these very fancy gentlemen are! Now sit back and enjoy the music-but please, change your clothes first. They're absolutely filthy!
Game Development
A
Drunken Paladin
stumbled into my garden last night and made such a mess of the place. How rude! He's made some sort of game as well, called (appropriately)
Tales of the Drunken Paladin
, which is hopefully not as dreadful as he. It has received quite impressive reviews from other forums and boasts quite the array of characters! One would hope he'd appreciate it if you played it.
The ever-embellished
PuppetOfFate
posted his project
The Forbidden Art
. It boasts some nice maps and ideas, and is sure to have quite the adventure-I'm sure he would appreciate some comments! Ah, adventuring, a jolly good time, indeed-oh, but not for me, of course. It's much too dirty out there!
That
Kuahewa huki 'ino
fellow posted him project as well, entitled
Last Legend
. He's put a good amount of work into it and it shows-the project features an intriguing storyline and even original art. Oh, I am a bit jealous. I could never do that much work-that's why we have maids! *obnoxious chuckle*
The fanciful
fox5
has posted his concept ideas for a horror game called
Reunion
. Ooh, my, how terrifying! He's planning some impressive features for it and wants your input-what are you waiting for? Give it to the ol' chap!
Oh my, what have we here?
Cait
has posted his concept ideas for a game entitled
Agalera
. It's easy to see that he's spent a large amount of time devoted to creating unique characters, so it's only fair that you spend some of your time helping him out!
coyotecraft
has come up with a splendid idea for a
contest
! He wants your ideas on how to make it a good contest, and is even willing to offer prizes! How marvelous!
Three new scripts were submitted this week!
Falcao
has submitted two of them-a
scroll camera
for RMXP and a script to
zoom in on characters
! The other was submitted by
ArcherRin
, and it is a
random dungeon generator
for RMXP. I could think of some good uses for that! Go try them out and give your opinions.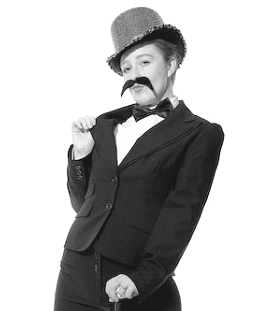 Art and Development

OmegaGroudon
has created some lovely
anime facesets for RPG Maker VX
. He's done a fantastic job of replicating RMVX's default faceset style. Go give him your thoughts!
006
created
this tileset
on a rainy day. It's a good thing he didn't get wet-think of how messy his clothes would have been! Ugh! 006 wants some critique on the tileset on how to improve it, so you know the drill. Don't keep him waiting!
Our very own
Tindy
has created
a tileset of her own
! So far she's created a castle fit for a king-or myself, of course! Tell her what you think!
The Other Hand
Oh, dear! It seems
Dadevster
(yours truly!) has heard of
a scientist who wants to make dinosaurs from chickens
! How
awful
! Who in their right mind would want those
beasts
to be trampling around? I swear, next thing you know they'll want to put a man on the
moon
or something!
Every good sports team has a mascot-
Arbiter
wants to know
what mascot you would pick if HBGames.org had one
! Make sure it's your own creation, and not based on an RPG!
Spooky
seems to be rather infatuated with this new online game called
Tetris Friends
! I myself have tried it, and it is indeed rather entertaining! The gist of it is that it is online Tetris, with battling against up to five other people! How exciting!
MCsephiroth13
is having a rather difficult time
choosing games for his Playstation 3
. With so much choice, you see, it's easy to spend all your money! (not like
I'd
have to worry about a trivial thing like that!) If you have some ideas on good PS3 games or what ones he should buy, let him have it!
Introductions & Farewells
Please give a warm welcome to our newest members!
Also, welcome back
Dr™
and
Dark Gaia
!
And finally, please bid farewell to one of our best members,
006
. He's been with us for a number of years and has contributed a lot to the community, especially the pixel art forums. We'll miss you!
Community
The
Eventer's Corner
, a forum devoted to eventing as an integral part of RPG Maker, has been moved from the Private Subforums and is now located as a subforum of RMXP/RMVX General Support. Just thought we'd let you know!
Our very own global moderator
Wyatt
has started a contest around the little known Gosu game-making library for the Ruby programming language in an attempt to make it more popular and spread the word. Wyatt is offering cash prizes
from his own pocket
(
) and you can even win a mug, making it all that much easier to display your affection for Wyatt in public! Wyatt has also requested I mention
Gosu now has its own forum
for discussion, support, and concepts for projects made with it. Go check it out!
*ahem* Well! That certainly was entertaining. A little too exciting for my tastes, however! Please excuse me while I go back to sipping my tea and enjoying the finer parts of life. As the kids these days would say, "Later, home-ees!" Or was it, "See you in a while, dogs?" Ah, blast it. I can't keep up with this new age slang!
Until next time!
[ Embedding has been disabled for security reasons. To access this file please click: http://webgel.net/bb/files/Vivaldi___Spring.swf ]
(this is the second This Week On .Org that was posted on time in a row-we're going for a new record!!)