.
.
.
.
.
.
.
.
.
.
.
.
System Updates
Internet Explorer Patch
To all you strange people using Microsoft Internet Explorer, you should find that the forums work properly for you now. Apologies for any inconvenience you had in the past. SuperWyatt fixed it and you should love him/her/it forever because then you'll find a special place in heaven where all the people who a, use Internet Explorer but b, love wyatt, go.
Check this thread for more info:
click me click me click me
Graphics Gallery Beta 2
Second Beta of the graphics gallery.
Follow this link to find out more
.
New Members
Hello to... oh dear. Oh dearie dearie me. Let's see...
agnosticdevil, JarettV, ramycharbel, theGoldenMoon, bla1231234, vassalofodin, coy14, Albinator42, dysocho, kmacho, Eureka Thurston, Bevoon, Ratix, Omega Cannon76, lizzybethrose, benjamminlaner, ZuNNeR, kokomodrums, SatanBla, X-Law, Trujin, mduncan, arieg, Draven666, Daishiro, Ifrit, aaaaaand Taloneos.
*Draws breath* welcome to the forums, guys!
Gaming World
A lot happened this week!
Divine Crisis: The Days of Chaos
A very snazzy project thread from LegSicon.
Link to thread
Headspace
Interesting looking RPG Maker VX game from Asch!
Link to thread
A Summoner's Story
Very detailed Concept thread by theGoldenMoon.
See the thread
Flash
Dustin is making a
Puzzle/RPG flash game
.
Shattered Gear
Interesting
concept thread from Skyler!
What are you doing at this moment in time?
Wyatt has started a topic that draws it's origins from .org's most active thread - but this time gaming related.
See the thread
Pixel Challenge!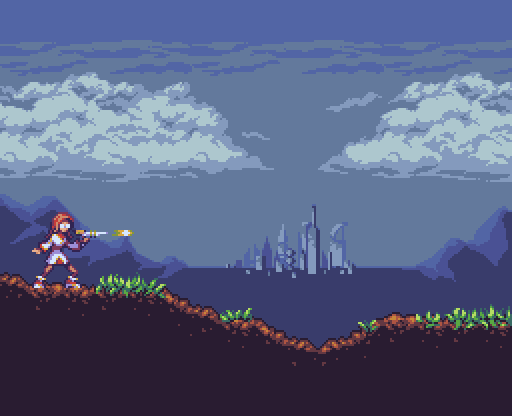 Perihelion is running a Pixel Challenge. Please check it out!
The url is
here click it click it click it
Anal
Literal Anals
Wyatt has started a topic about
Good Omens, by Niel Gaiman and Terry Pratchett
.
Dadevster has begun an active discussion about what our
favourite books were as children
.
Finally, Perihelion has posted a thread for
finding forgotten books.
Musical Anals
Do you like
classical music
?
Picture of some grapes
Rec Room
Not really worth mentioning
...so I won't