Aww. Well, I put together this crude script. Paste it above 'Main' in your scripts. Make sure Show Console is checked.
Use the script call look_for("keyword")
It's case sensitive. And it's going to miss any words you might have broken up with an apostrophe to overflow onto the next line. Like "Ay-
ran"
It should go through maps 1 to 999.
I say "should". I've only tested it with a handful of maps.
Under the map it's checking it'll list details about any event containing the word or phrase you're searching for.
It's the map data's file name, not the map name in the editor.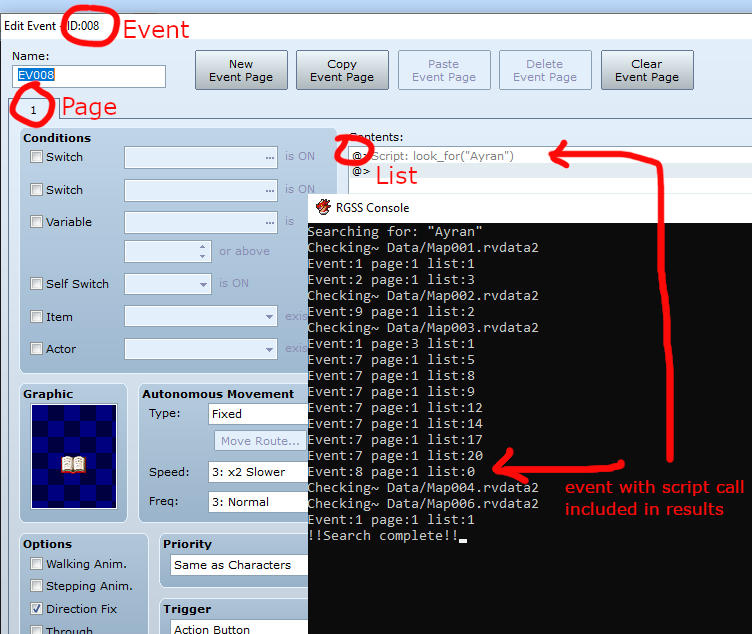 A "replace word" feature is a simple step away. But it
overwrites the map data
while playtesting. So you would have to close and reopen the editor to see the change. And I'm not going to include it here because I don't want to be responsible for anyone messing up their project.
(Especially your's Starmage since you're releasing it on Steam)
I actually had a script for XP that let you edit text boxes while playtesting but XP had limited functions so I couldn't make it look nice as a stand-alone script. And never released it.