Oh WHAT!
So in rpg maker you can have events move/turn toward/away from the player. It would be so nice to direct them to other events too without needing to know their location.
Turns out YOU CAN! The "move to player" command uses the method .moveTowardCharacter(), it's hard coded as .moveTowardCharacter($gamePlayer) but using the script line you can substitute $gamePlayer with any event. Even simply drawing another event towards itself using (this).
I can't believe I never knew this before!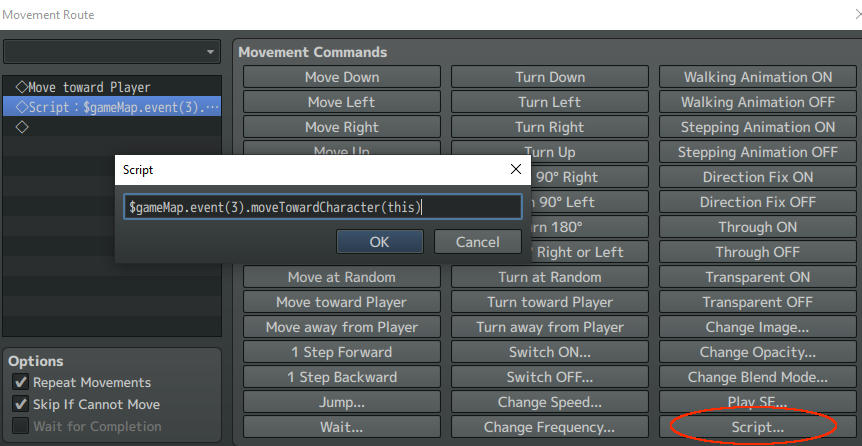 There is some quirkiness you should be aware of:
you can use .moveTowardCharacter(this) in the event's own custom route settings and draw another event to itself. However outside of it, say using the event process's Script command, "this" will be interpreted as something else so you have to specify $gameMap.event(whatever#)
Also, in the event's custom move route, "Wait for completion" is locked. One event steps forward and then another event follows. It kinda works for a literal Caterpillar movement, inch by inch. But if you want 2 event-character-segments to move in unison you have to use a script block with parallel process. And let me tell you, it moves fast! Like a split second after loading the map, they're already at their destination. So doing it that way requires some care.