---Update on 12-23-11---
The download link for this game was broken for several months. A couple people have been asking how to download this game, so I've re-uploaded it to GameFront. You can download it from the link above.
It was a long time ago that I made this game, and I don't make RMXP games anymore, but I did spend a ton of work on this game and there might be a few people out here that have never tried it who might enjoy it.
---Update on 3-16-10---
As I mentioned in a post a few days ago, I'm bringing this topic back from the dead to give more people a chance to play this game who maybe never saw it or had a chance to try it out. I'll put that post here for convenience:
This is a game that I released several months ago, and I'd like to give people a chance who maybe never saw it to try it out. I spent a lot of work on this game, and unfortunately there was a forum crash a week after the game's release, so most of the posts after the release were lost, which I think hurt its popularity a bit. Note that this is a complete ten hour game, and not many RMXP games like this are out there.
It's been a while since I've worked on this, and I'm sure I could do much better now. But I think for what it is, it's a very solid, complete RMXP game with tons of action sequences that are rarely seen in RMXP games and I think you should try it out. Please at least try the first fifteen minutes of the game, because that's when the action starts. So I apologize if it first it seems to start out a little slow, but I promise it will quickly pick up. Also note that if it seems like it's religious to start with, that's just the way the story happens to start out; I'm certainly not trying to shove religion down anyone's throat.
Comments and criticism are appreciated. I spent three years on this game and I started it in high school; it was a very iterative process. But I'm happy with the way it turned out.
---Update on 5-31-09---
The Fall of Terra has been finally been released. Your comments and criticism are appreciated.
Please take note that although the game has gone through extensive testing, there of course are still probably bugs. If you find any, especially ones that prevent you from progressing further, please let me know either by PM or by posting it here, preferably in a spoiler tag. If you feel there could be balancing tweaks (boss difficulty, etc.) feel free to let me know too. I do plan to keep working on this a little more and if necessary release an update with bug fixes and balancing tweaks.
--------------------
STORY SYNOPSIS
Damian is a young man born and raised in Terra, which has been the strongest nation for over a thousand years. However, in recent years a rebellious faction has taken over the northeast portion of the continent. Despite this, the king has not yet made any orders to retake this region, and some speculate that more attacks will soon come.
In a world on the brink of total war, Damian will use his new-found abilities to aid the Terrans in defeating the rebels for good, while simultaneously attempting to find the source of his strange powers. In his quest to find his place in the universe, strange events make him question the very nature of reality, and causee him to wonder if there is more to the universe than meets the eye.
--------------------
MAIN CHARACTERS
I would rather not talk too much about the characters and instead let the game explain them, but I will put them here for the thread's requirements.

Damian:
As the main character, he has a very difficult task at hand. Haunted by the events of his past, Damian must strive to adapt in an ever-changing world. Despite his past, he must regain his confidence and find the good potential that he has within him, while discovering the horrible and evil potential of others.
Ciara:
When Damian helps Ciara escape death, she is surprised when he goes on his way rather than asking for anything in return. Having not met any man like him before, she continues to try to learn about Damian throughout the game to figure out what makes him so different.

Brutus:
He is the brother of Ciara. He constantly refuses to trust Damian, and believes Damian's only objective is to win over his sister.
--------------------
PICTURES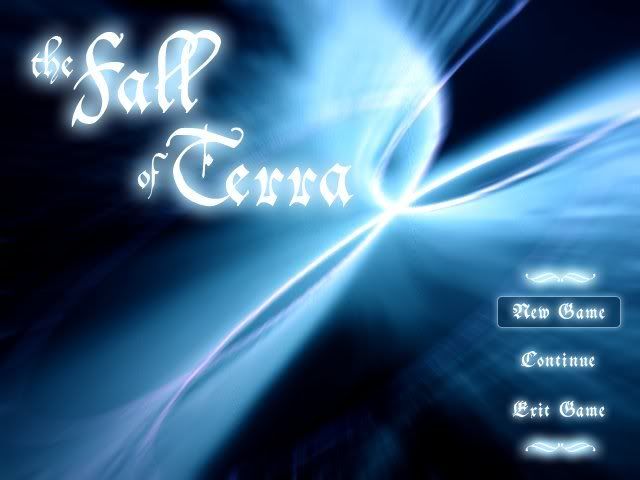 The title screen.
KGC's Active Count Battle System. (This is not RMXP's default battle system).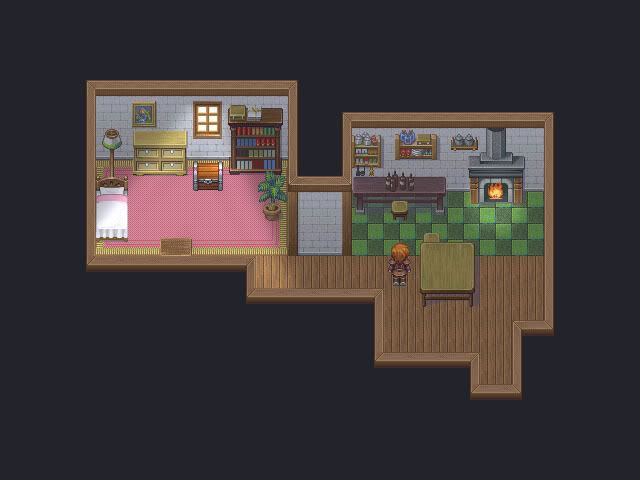 Damian's home. This will be one of the few instances that I am using a cosmetic fog; I will try to only use them subtly in certain areas to enhance the map a bit.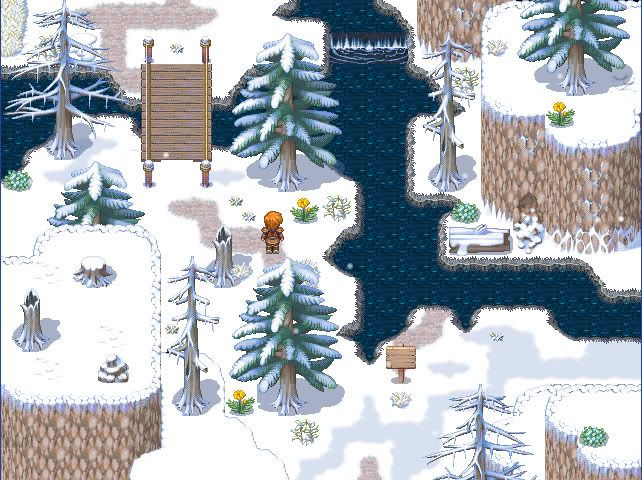 A snow area.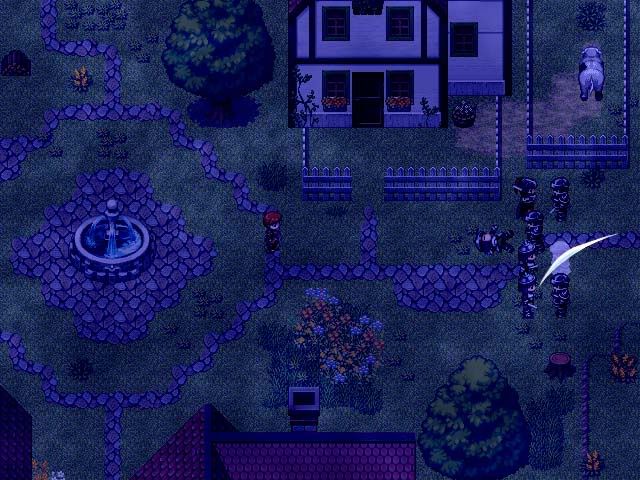 A town being attacked.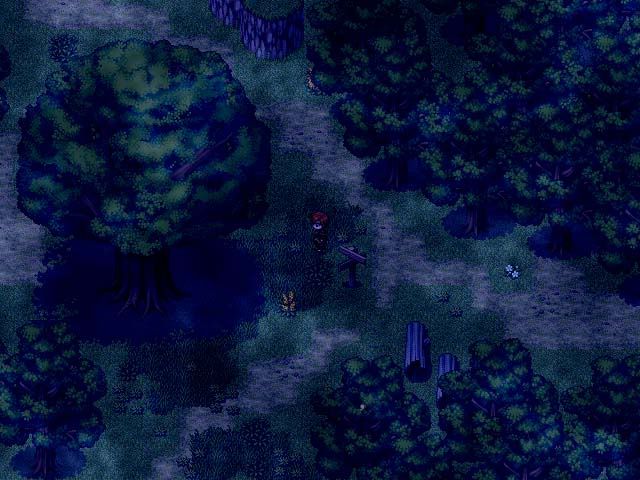 A forest at night.
The battle at the capital city.
A conversation between Damian and Ciara.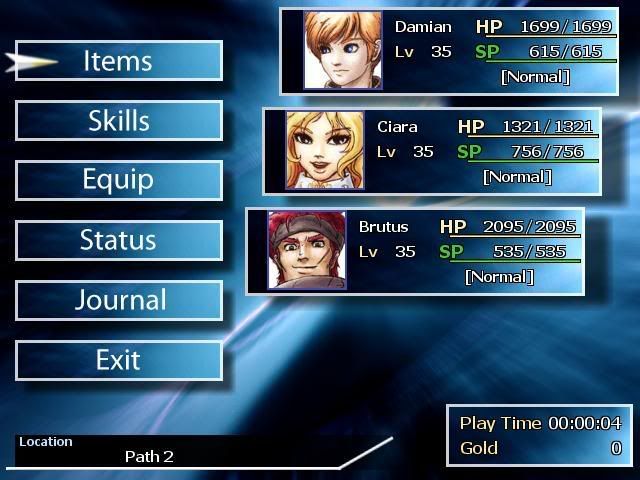 The in-game menu.
--------------------
What makes this game different from other RMXP games?
Despite some obvious cliches, are some differences:
-This is a FULL game
-Lots of action-intense scenes
-You will be able to partake in several in-game cinematic battles (refer to the "Battle at the capital city" picture for an example of what I mean). This should be one of the strong points of the game; dozens of soldiers will be engaged in battle in a city or town and you must help your fellow soldiers out the best you can. These events are entirely event-based, and they have very complicated systems. The battle pictured above uses 7 Parallel Processes, each handling a different part of the battle (Soldier HP, Attacking, Reinforcing, etc.) It certainly isn't perfect, but I don't think this sort of thing has really been done before in an RMXP game.
-Unlike most games, you will not be sided with the rebels. You will be sided with the army of Terra, and they will be with you every step of the way.
-A good quality assortment of MP3 music from several different sources
--------------------
FAQ

How long is the game?
About 9 -10 hours; it will vary based on sidequests and exploration.
How big is the game?
About 160 MB
How long have you worked on this game for?
I worked on this game for about three years, but I didn't consistently work on it; some months I did not work on it at all. However, I have definitely put a LOT of time into this project.