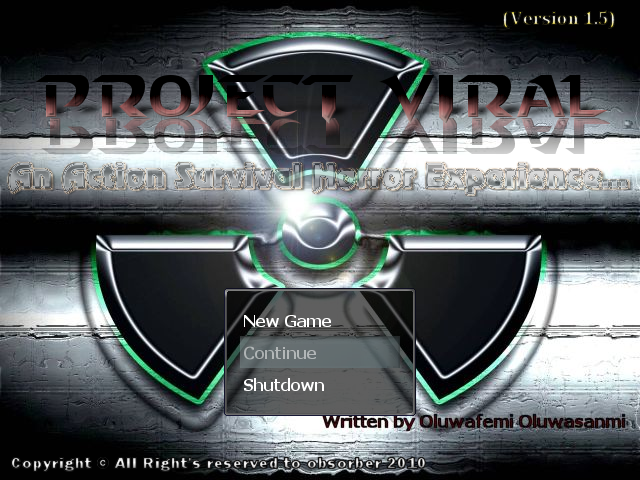 DOWNLOAD HERE(69MB)
http://www.mediafire.com/?twwfac1knccanlh(Note: This game doesn't require rpg maker to run because it has it's own installer.)Genre:
Action Survival Horror
Estimated Gametime:
1 hour 30 minutes
Difficulty:
Moderate or Hard
Rating:
Teen
Status:
Complete Version 1.5
Hard Disc Size:
69MB
WATCH TRAILER
http://www.youtube.com/watch?v=mtZRPCBzThU
CONTROLS
SUMMARY OF THE GAME
THE STORY
Professor Zen, a teacher and a scientist working on biological substances for the Kilos Military is given a task to create a serum capable of forming immortal soldiers. The Kilos Organisation thrive for power and after killing what appears to be a demon, hand over the corpse to Zen. Deep underground of the military school, he continues to experiment in old laboratories used by Kilos in the past. The professor is astonished with the capabilities of the substances created from his experiments but one night after nearly completing his task, there is an error. The labs are now shrouded in a mist which appears to have risen to the surface of the school. This outbreak causes most of the students living at the school that have come close to the mist to turn into zombie like freaks. The Kilos Military Police intervene...
Comrad Stillwell
Age:
16
Gender:
Male
Occupation:
Student
A month before the outbreak, after experiencing a tough past, Comrad joins the Kilos Military with nothing else holding him back. Impressed by his combat skill, the Kilos Organisation sends him to a military school to be strongly educated, living there on campus for a year before receiving strict training. Unfortunately for Comrad, one night he wakes up whilst the school is infested with zombies. "What the fucks going on?" he says. It's time for Comrad to find some answers and a way out of this havoc...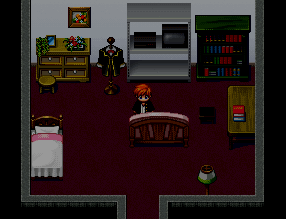 Etheelia Lightheart

Age:
16
Gender:
Female
Occupation:
Student
Etheelia is the daughter of one of the Kilos Organisation's Executives. She is also a friend of Comrad in the school and like him, she lives on campus too. Although her father forbids it, she decides to join Kilos to understand their secrets. One night, troubled by a strange fog or mist keeping her from sleeping, Etheelia leaves her room but is however attacked by a zombie. "AAAGHH!" she screams. "So this is part of what Kilos is hiding. Maybe coming here wasn't a good idea after all..." Can Etheelia manage to survive this infestation?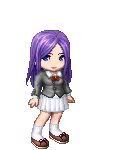 Ramori Gans
Age:
23
Gender:
Male
Occupation:
Soldier
Ramori Gans is a soldier of the Kilos Military. He had only recently completed his training and although at times he can be sloppy, he is an excellent soldier in frontal combat. Gans, also given the nickname "RamG" already knows about Project Viral. When the viral outbreak begins to infect the school, a mission begins and he is sent to assist. He enters the school to complete his objective with much doubt on his mind...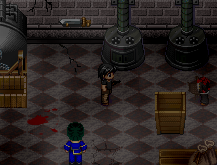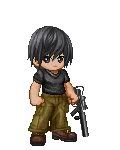 Some useful tips whilst playing Project Viral
SCREENSHOTS
FEAURES
CREDITS