Information:
- Title:
Good Bye Rebeca
- Engine:
RPG MAKER VX ACE
- Genre:
Mystery, Suspense
- Languages:
English, Spanish
- Number of Players:
1
- Duration:
2 to 3 hours
- Four alternative endings (One secret)
DOWNLOAD HERE:
http://rpgmaker.net/games/7314/downloads/
AVAILABLE NOW!!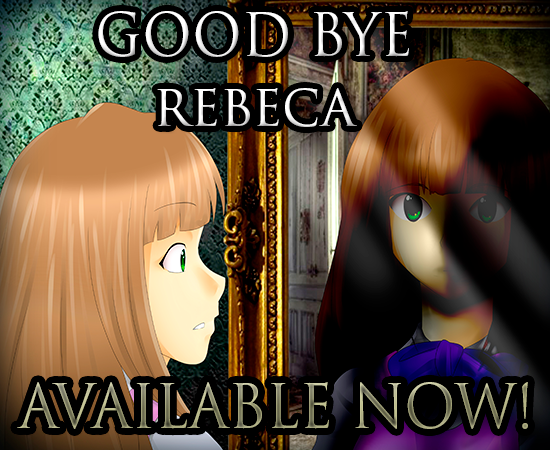 Synopsis:
This is an adventure of mystery and suspense that tells the story of Rebecca Bradley, she is 15, who awakens one night in the basement' home with a letter from her parents that says "Goodbye Rebeca".
Now she will must find her parents to know why they abandoned her. She knows she always has been a good girl but what she will discover at home and around will reveal her the great truth.
Features:
Characters:Rebeca
Name: Rebecca (Protagonist)
Age: 15 years
Personality: Shy, intelligent, spontaneous, impulsive, solidarity, studious
Occupation: High School Student
Rodrigo
Name: Rodrigo
Age: 16 years
Personality: Optimistic, brave, sarcastic, solidarity, incredulous, outgoing
Occupation: High School Student
The Rebeca's parents has no faces for a reason, that you will know when you finish the game.
Carlos
Carlos: Rebeca's Dad
Age: Unknown
Profession: Work in a Warehouse Mining
Rita
Rita: Rebeca's Mom
Age: Unknown
Occupation: Housewife
Credits:
Created by:
Stiven202
Faces and Characters:
Miza and Andrelo Gomez
DOWNLOAD HERE:
http://rpgmaker.net/games/7314/downloads/