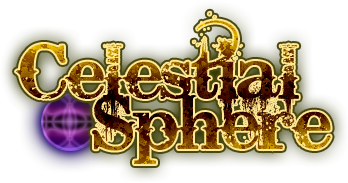 STORY
Valeria, a world only in its 11th century, orbits a star known as Eta Carinae. Its moon, Dactyl, floats above the planet covered in a dark purple aura. When the moon is full and directly above a city, animals and beasts who look upon it's gaze turn into demons and on rare occurrences demons known as the Netheral living on the moon ride meteorites towards cities where they can see lights and attack the town consuming its inhabitants. The Netheral make space for them to colonize and live on Valeria with no regard toward other life.
Corinne Rautio, living a mundane life in Astra, was also attacked by the creatures from the moon as well as her family and friends - Noko Sage, Seiko Quartz, and Merri Quartz. Luckily their town wasn't destroyed and the town was able to defend itself with four heroes: Gassan Rautio, who wielded a big hammer smashing in the skulls of the Netheral;. Axen Quartz used his teachings as a martial arts instructor to defend the town; Dave Greggors helped by aiding the wounded victims with medicine; Slade Sage fought as a knight of the Northern Cross only to die in battle alongside his wife.
Noko, who lost his parents, never forgot them and set off to join the Northern Cross Knights in order to learn how to fend for himself. Merri was wounded really badly and infected to where it stunted her growth and stole her voice, and Seiko decided to become a doctor to find a cure for his sister. Corinne tried to forget everything that happened, grateful she didn't loose anybody - yet was sad with her friends leaving her. She eventually grows up to be a mail carrier girl in Port Meria.
After a year of training under General Stratus of the Northern Cross Knights, Noko was sent on his first mission to defend the town, Otama, from an attack of the Netheral during a full moon. During the battle everyone in his squad was defeated, but Noko kept getting up after seemingly being killed continuously. Half the town was the destroyed, and the Netheral eventually gave up, leaving some of the townspeople alive. After the battle, Noko was celebrated in the town for protecting them. He then grew resentment for them, as they didn't show much emotion for his lost comrades.
At a loss for words at all of his best men except Noko being defeated, General Stratus had no replacements that could meet the qualifications of Noko - so he promoted him to captain and gave him command of his own squad. Noko initially denied the need of one and asked to work alone, but his request was rejected. That's when Ninae Greggors, a victim from Otama and daughter of Dave Greggors, joined the knights. Eventually she found her way into Noko's squad and wanted to get close to him in appreciation for him saving her life.
On the day of Merri's 18th birthday, Corinne travels to Port Meria in order to celebrate it. At the last minute of their little party, Noko stops by - but he leaves as soon as he comes. Corinne follows him back to Astra and she visits her family until her father leaves for errand in Carvello. Late that cloudy night, Corinne sits on top of her windowsill peering out and sees Noko leaving the town towards the woods. She watches him intently until he disappears into the night. Then she hears her father call for her from the direction Noko went, so she goes downstairs to check it out – only to find that her mother is gone as well. Curious as to where her father is calling and where Noko went she goes to Ilana Forest investigate, only to find Noko laying in the middle of the woods. She is then knocked out from something behind her. The clouds move away from the sky to reveal a full moon...
RACES
VALEREN
A humanoid native to the planet, Valeria. They almost identical to earthlings in every way.
NEKIAN
A humanoid with droopy pointed ears and two furry tails that match their hair color.
HALF-NEKIAN
A humanoid that is a cross between a Nekian and a Valeren. They have the same ears as a Nekian, but only have one tail.
(Name pending)
A humanoid with long rabbit-like ears and a small tail that is shape like a fuzzy ball.
(Name pending)
Servents of the Goddess Omnia, who have feathered wings. The number of wings they have indicate how powerful they are.
NETHERAL
A demon-like creature that was born on the moon. They're appearance varies, but they often have horns and bat-like wings.
ASTRALITE
A humanoid that came from the sun/stars. They have glowing skin and has glowing wings.
CHARACTERS
Sex:
Female
Age:
21
Race
Half-Nekian
Height:
5'2.5"
Weight:
136 lbs
Weapon:
Mace
Occupation:
Letter Carrier
Likes:
Writing, reading, and cute stuff
Dislikes:
Onions, cleaning, and mundane things
Profile:
She is the protagonist of the video game. A mail girl living an ordinary life in Astra, yearning for adventure in her life despite the dangers that await her. Even though, she's childish and unpredictable at times, she can keep her team alert for any danger.
Full Body Picture:
Name:
Noko Sage
Sex:
Male
Age:
23
Race
Valeren
Height:
5'9"
Weight:
170 lbs
Weapon:
Katana
Occupation:
Knight Captain
Likes:
Cooking, gardening, and oranges
Dislikes:
Large crowds, loud people, and lazy people
Profile:
The main male protagonist of the game. An orphan, who befriended Corinne, whose parents died during the Netheral assault. He desired to become a solider to fight evil and he departed the village - a few years later he becomes a cold-hearted captain wielding a powerful katana.
Sex:
Male
Age:
21
Race
Half-Nekian
Height:
5'8"
Weight:
210 lbs
Weapon:
Knuckles
Occupation:
Doctor
Likes:
Women, training, and surfing
Dislikes:
Fishing, men, and high places
Profile:
Seiko is a herbalist, life-long friend of Corinne and rival of Noko, he searches for a remedy to
cure Merri, his younger sister, thus becoming the medic for a crew of sailors and, finally settles down in Port
Meria hoping to become a doctor. However his attitude to act first, think later, causes trouble for him and his
friends, but he is still loyal to them.
Sex:
Female
Age:
18
Race
Half-Nekian
Height:
5'0"
Weight:
94 lbs
Weapon:
Bow
Occupation:
Dishwasher
Likes:
Collecting cards, drawing, and playing music
Dislikes:
Being alone, random people who touch her tail, and silence
Profile:
A traumatic young girl who lost her voice during the Netheral raid.Despite her tiny stature, she is far from being vulnerable, thanks to her father's martial arts training. She has become withdrawn from society due to her muteness and does not like her brother to be with other women, as he gives them attention she desires.
Full Body Picture:
SCREENSHOTS
(pending)
FEATURES
Battles
Battles in Celestial Sphere take place once the player comes in contact with the enemy, eliminating random battles. Battle are fought in a separate, free-roaming field where combat takes place in real time. Only four characters can fight in a battle at a time, although other characters may be put in reserve. While the player may only hot-key one tech and one item at a time, they can open up a battle menu to change them at any time during battle. Once all enemies are defeated, the battle is won and each participating member gets a certain amount of experience points. Items and Monies may also be found, although only certain foes will carry Monies.
Time
Exploration takes place in real time as well, where day will transition into night after a certain hour has been reached. During the day NPCs have daily lives and where do things at certain times of the day. At night shops are closed, stronger enemies appear, and most NPC's go to sleep. NPC's will say different things depending on the time of day and weather, also giving away side-quests to the player.
Relationships
The player will get to decide who Corinne will end up with at the end of the game- whether it be romantic or just plain friendship - by making various choices and doing certain things. This will greatly affect the ending of the game.
Multiple Endings
The ending of the game will change depending on the choices you make throughout the game - there will be a huge defining choice during the game that affects everything afterwords.
CREDITS
StarGGundam2 – Battle Sprites, Tilesets, Sprites, events, art
Me – Some Battle Sprites, NPC Sprites, Some tilesets, Menu design, icons
Guillaume777 – Multi Equip Slots
Mog – Menus, Status Lena, Item Limiter
XAS – Battle system
Cowlol – Pathfinding
Ccoa – Menu system, advanced weather system
Axerax - Logo design
If we forgot someone, please tell us! :3