For all... i APOLOGIZE for my absence... there was some much needed items that needed to be accomplished within Heaven's Cloud (My development team which is looking for a spritier BTW... :) )... but yes... i have come back to heed all calls...
@CrowleyIsm - Thank you, and more Mikaboshi Artwork is on the way...
@ Soulwake - Thank you, and please stick around... i'm a little slow on the artwork because of school, work and heaven's cloud... but i'mma bout to get back into the groove of things... :)
@ Hydrolic - yes i do take requests, i must get better to compete with more artists as time goes pasts...
-------MAIN EVENT---------
I have now... 4 LOGOs from heaven's CLOUD... and thus have decided to put it into the hands of the forum in creating the ultimate logo for Samurai Ragnarok. So without further ado...
1.) The FIRST LOGO that samurai Ragnarok had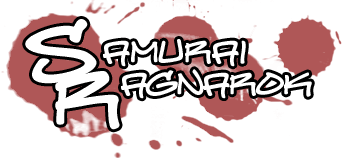 2.) The second, tried an animated approach...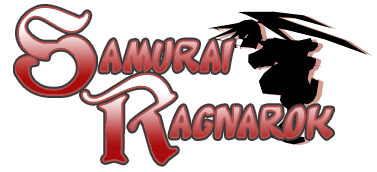 3.) The Third, tried some changing letters, but overall... eh
4.) The Fourth, did some letter rearranging, and added noon silloueete and animated it a bit better than the second...
THIS IS IT... the MAIN EVENT of the EVENING... who will win in this LOGO battle ROYAL... you decide...