THIS
WEEK ON
HBGAMES.ORG
Now with 150% more pictures of bottoms
Michael Caine wrote:
Message from the guest editor
My name, is Michael Caine, and not a lot of people know this, but the HB stands for Home Brew. You can stop asking every five minutes now.
Guardian's organised all his ideas into a thread in Concept Development, called
Because I Can
. It's worth a look at.
viewtopic.php?f=23&t=66945
Age of Darkness, in Project Discussion, looks a unique and well-made game. Oblivia5 has put a lot of thought into the thread.
viewtopic.php?f=78&t=66950
Tsurugi's Hold, a game by "Black Project Entertainment", there's a demo available for download.
viewtopic.php?f=78&t=66924
Finally, a completed game! Guardian's
Final Wish
is a short game, about 30 minutes long. The main emphasis is on solving puzzles.
viewtopic.php?f=77&t=66942
Gamestop are running an Indie Game Challenge contest, if anyone is interested. The prize is a whopping $100,000 or a $50,000 scholarship. The spokesperson for your team has to be from the United States unfortunately.
viewtopic.php?f=3&t=66860
Ellenor wants to know, how long should a demo be?
viewtopic.php?f=6&t=66654
The poetry contest results are out! Find out the winner in the thread, there were some great entries.
viewtopic.php?f=91&t=65933
Boon can't draw hands and needs your help ;-;
viewtopic.php?f=92&t=66922
jbrist's robots are really really cool, if you haven't seen them already I command you to view them. Blip blip
viewtopic.php?f=159&t=66941
Badmonur iso pixels... basically it's Badmonur, so you know it's good. While the thread isn't new, there's some new art, and it's still worthy of a mention.
viewtopic.php?f=159&t=66784
Only one symposium thread this time around,
Immigration
.
viewtopic.php?f=24&t=66935
Venetia posted an interesting link, to free remade classic games. They look good!
viewtopic.php?f=17&t=66887
Twirly est gai
viewtopic.php?f=175&t=66975
What would you do if you met yourself as a child?
viewtopic.php?f=175&t=66966
Are the mods nazis?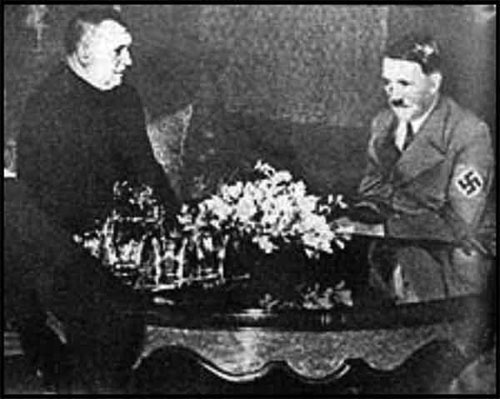 Left: Sophist, right: Treg
Yes.
viewtopic.php?f=175&t=66965
Finally, though this week has seen the loss of Velocir_X and Baconator ;-;, I'd like you to welcome:
Matelero
Dastrem
Vacancydenied
Berserker
Falcao
Dsoulja85
...to the forums!
Final Thoughts...
This week's theme was
holy shitnuts it's Saturday and the this week is here on time oh god oh god oh god