This is a thread about my upcoming driving title KK.
History
It all started when i found out about the new Carmageddon game coming out, thought id try and make a fan game but now we have a team and its become it's own original game.
Whats it all about?
The whole aim of Karmageddon Khaos (KK) is to get through the various checkpoints, kill all pedestrians or destroy ai cars (not added ai yet). Pedestrians give time and KKoins, you can buy stuff in the Tomb of Doom with them coins unlocking loads of bonus bits.
The game will have several enviroments and many madcap weapons to use on pedestrians and opponents.
I know the pitfall with making a vehicle combat game with people believeing it will be generic and unpolished but as you will see from the screenshots i want to make KK the best it can be and the power ups are anything but generic lol.
Some pics for you all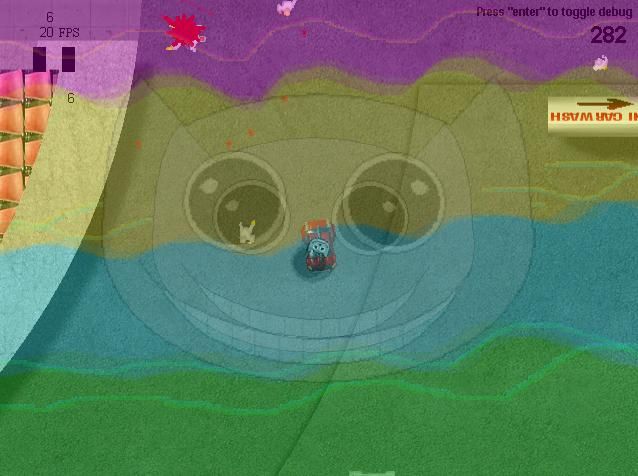 all feedback is welcome